Directed by tap dance luminaries Dormeshia, Derick K. Grant, and Jason Samuels Smith, the third annual Tap Family Reunion is a five-day celebration of National Tap Dance Day & Bill "Bojangles" Robinson's Birthday. Events include workshops, performances and so much more! Taking place virtually for the first time in history, our programming is meant to highlight the intergenerational importance of our culture; celebrate our elders, and make our history accessible to youth and everyone in between. Come together for the dance!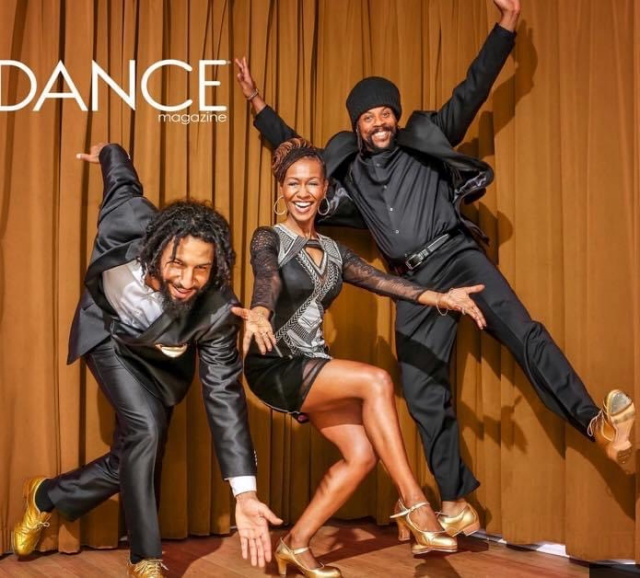 This event is made possible in part by Debbie Allen & The Debbie Allen Dance Academy, The New York Public Library's Schomburg Center for Research in Black Culture, The Joyce Theater, Maurice Hines Movie producer John Carluccio & CINQUA | Creative Documentary Agency, TapTakeOver, Dance NYC, and Fractured Atlas.
Executive Producers: Elka Samuels Smith (Divine Rhythm Productions) & Tamia Santana (The Brooklyn Arts)
***Links to events will be distributed to registrants prior to events.***
SCHOLARSHIPS ARE AVAILABLE TO ANYONE WHO NEEDS. WE WILL NOT TURN YOU AWAY. Send an Email to: TapFamReunion@gmail.com by May 20th.
***MERCHANDISE Available: https://www.bonfire.com/tap-family-reunion/
***SCHEDULE DAY by DAY OVERVIEW*** (All Events are being held Virtually.)
Thursday, May 21st
12pm-5pm: Bill "Bojangles" Robinson Footage Party & private Viewing of the movie "Bojangles" starring Gregory Hines. Moderated by Special Guests
*All Festival Long: Special Tap Family Reunion Content posted on The Schomburg Center's IG Live (Social media)!
Friday, May 22nd
Tap Classes:
11:00am: Beg - Derick K. Grant
12:15pm: Int - Dormeshia
1:30pm: Adv - Jumaane Taylor
Live-Streamed Performances:
3:00pm-5:00pm: "Raising the Bar" Screening & Talk
5:30pm-7:30pm: "Happy Birthday, Bill!" Screening & Talk
Saturday, May 23rd
Tap Classes:
11:00am: Beg - Josette Wiggan
12:15pm: Adv - Jason Samuels Smith
1:30pm: Int - Jason Janas
2:45pm: Open Level - Super Villainz
5:00pm-6:30pm: Tap Family Quiz Game
Sunday, May 24th
2:00pm-5pm: The Tap Family Jam w/ Special Guests
Monday, May 25th
2:00pm - 3pm: Special Screening of Scenes from Maurice Hines documentary "Bring Them Back" with Artist Talk featuring Maurice Hines, Charles Randolph Wright and Tap Family Reunion producer Debbie Allen
5pm: In collaboration with The Joyce Theater - Free Screening of excerpts from Dormeshia's And Still You Must Swing with Artist Talk at 6pm
***SCHEDULE SUBJECT TO CHANGE***
Social Media: @TapFamilyReunion
QUESTIONS: TapFamReunion@gmail.com, 212.262.1394