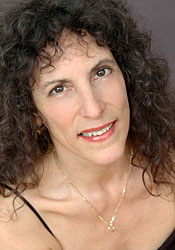 Almost three years ago I had the pleasure or meeting Sue Samuels, a legend in the jazz dance world and mother of Emmy award-winning tap dancer Jason Samuels Smith. She and I had connected, if I recall correctly, via Facebook or email, about apartments in New York the first year Julian went to the American Ballet Theatre summer intensive. I had been in contact previously with her daughter, Elka, who manages her brother Jason, when wanted to interview him. She told me her mother might be able to help me find an apartment. Sue invited Julian to take jazz class with her, which he did, and she and I became friends.
It dawned on me then that she would be a great person to write a guest blog post for My Son Can Dance. After all, she'd raised a phenomenally talented dancing son. When I asked her, she was quick to agree. Although she wrote the post quite some time ago (Was it more than a year, Sue?), we were going to work on it together. That never happened, so I offered to simply edit it myself and publish it. I did; then I sent it back to her for some additions.
At long last, I'm really pleased to publish this guest post from my friend Sue Samuels, jazz teacher, mother, choreographer, lighting expert, drummer, and so much more. (Please see her bio at the conclusion of this post.)
Raising a Son into a Dancer
By Sue Samuels
I am a dancer and a teacher myself, so from the very beginning, my son, Jason, and my daughter, Elka, came to my dance class with me for several reasons.
First, since I ran my own classes I could bring my kids with me without having to get anyone's permission to do so. My son and my daughter came to my classes and sat at the side of the room with a food snack and a book or a toy. My son loved to have the small cars he could play with while I was teaching my class.
Another reason I brought my children to my dance class with me was because childcare was expensive and, being a single parent with no child support, I couldn't really afford that cost.
And so, from the beginning of his life, my son came to my dance classes, although he didn't dance.
At that time, the "break" dance form was just beginning and, occasionally one of my students would bring another child, and he or she would sit on the side while his parent took the dance class. I remember this one boy, maybe he was 9 or 10 at that time my son was just 2 years old, was doing break dance moves and my son was mimicking him. Jason could basically do every step this "big boy" did. Being 2 years old, you couldn't take your eyes off of Jason with his small body doing everything the big boy was doing.
As children in my family we were always "putting on shows" to entertain my parents and grandparents. We would actually choreograph and rehearse the dance numbers and put on a show. And so it continued to the next generation. Elka and Jason began to choreograph dances and to perform them for me. (I have some of this on video tape!)
Being raised in a performing family did not guarantee that Jason would want to be a performer, though. Many times in his elementary school days he gravitated towards sports. He had many sports interests. At first it was baseball—the pee-wee league right here in New York City. And there was soccer; then basketball was a big love of his. It still is.
I worked in a large studio, Broadway Dance Center, which had a large children's program. The Frank Hatchett's Children's Program was a wonderful program that had many talented children enrolled. All the kids were required to take tap, jazz, and ballet. Jason had enough interest in dance that when he wanted to learn I enrolled him in classes, and there received a good dance training foundation.
At that young age, Jason didn't express the desire to be a dancer when he grew up. He said he wanted to be G.I. Joe, or a cowboy, or a fireman.
But Jason's dance training did not follow a straight line. Because Jason loved sports, he would change his mind. He'd say to me, "Mom, now I want to play baseball with my friends." I would tell him he had to finish out the year with the dance program and that next school year he could play baseball instead. Then, in the middle of the next year while he was on the baseball team for, he would say, "Mom, now I want to dance," and I would tell him to finish the year out with the team and that he could dance next term.
Between the ages of 5 to about 8, Jason appeared numerous times on the television show Sesame Street. He tap danced on that show with Savion Glover a few times. Jason didn't seem to have any problem "performing" either on camera or on the stage. He was always ready to go.
Back and forth we went from dance to sports and back to dance… quite a few times.
Jason even tried karate. He always showed "potential" with each thing he attempted. This went on until Jason was about 9 years old. Then, he decided to drop out of dance completely and just do sports.
I tried to be a supportive parent by allowing Jason to choose. I tried not to "force" him to keep dancing. I thought there was a chance I could cause him to hate dancing by doing that. Any way, I figured it was his life, not mine. I was just there to support him. It was a little difficult for me to back off, but I thought it was the best way to handle the situation.
Then, one day Jason's best friend, Chris, a boy he'd met as a young child on Sesame Street and who never stopped dancing, got a job tap dancing in a show. He was in rehearsal for that show and during one step he jumped up, landed in a split, and sat there injured with a bad hamstring pull. All of a sudden his friend was unable to do the show, and he thought of his best friend, Jason, as someone who could take his place.
When the choreographer called Jason to replace Chris, Jason had to think about it for a few minutes. After all, he had not danced for a quite a few months. In fact, he had not even thought about dancing. Jason accepted the position, and during the rehearsal period and doing the show realized how much he really loved tap dancing.
From that moment on, Jason began to attend tap classes given by Savion Glover over at Broadway Dance Center. Savion took Jason under his wing like a big brother. Savion could see that Jason had something special to offer with his tap dancing.
The next year, Savion hired Jason to do a Sesame Street special with him. That was the beginning of a tap dance relationship that would last for quite a few years. When Savion produced his show Bring in Da Noise, Bring in Da Funk, it was moved from the Public Theater downtown to the Ambassador Theater on Broadway, and he needed to expand the cast. He hired Jason, then only 15 years old, to come in to the cast as an understudy. The understudy has to know everyone's position, be good enough to step in at any moment. Eventually, Jason was given a regular part and he understudied Savion in the lead role.
What an exciting time! Jason was growing into manhood surrounded by many "big brothers" who were so talented. Because Jason was still in school, I made sure to be at the theater every day to retrieve my son. He still had homework to do and school to attend everyday.
However, the experience Jason received by dancing with such a talented group of "big brothers" caused him to work hard on his tap weak spots. He practiced hard all by himself on a small piece of wood. Over and over again he would execute the same step for hours on end. He also collected and watched videos of old tap dance greats such as the Copasetics, Teddy Hale, Chuck Green, Jimmy Slyde, Bill Robinson and many, many more. He would watch one step… then rewind the video tape and watch that same step again and again, studying the movement's intricate sounds and the various styles of each great tap dancer.
I enjoyed seeing my son so dedicated to something "healthy" and focused on something that was not "street" related at an age when he could have been swayed by his peers who were not as focused. Jason also stayed tuned in to his school work and enjoyed attending school, where he was able to stay grounded in life all around, even participating in after school sports teams.
I was so proud to see my son love performing as much as I did. He seemed to command the stage, showing a performing personality besides demonstrating control, skill and a wonderful musicality. One of my favorite moments in Jason's career was when he called me and asked me, "Mom, would you like to go with me to the Emmy Awards?"
"What? Walk the Red Carpet? Hmmm. Let me think…YES!" My next thought was, "What will I wear?" And then, he actually WON! Woo hoo!
Even though a child can be very talented, many times they choose, for some reason or another only known to them, not to follow their talent. This can be a truly frustrating phenomena. At that time, we as parents must choose (reluctantly) to support what the child wants to do with their life.
These days I am still involved with my grown son's career. I am so lucky to have done the lighting design for many of my son's performances, including at Jacob's Pillow, twice at City Center and at The Kitchen. What a thrill to be involved in my son's career in whatever way I can. I pray to always stay close to Jason in his life.
If I were to offer three tips to other parents for supporting young male dancers on their path to becoming professional dancers, they would be:Follow your son's "cues." What I mean by that is, be open to your son's changing ideas of what he want to do.
Find good training options available in that field, and let your son try it. This way he can have the chance to discover if he is truly interested in that style or area of dance. Don't be surprised if he changes his mind. Try to go with the flow.
Try to find performing opportunities so he gets the most experience on the stage, screen or TV.
Stay closely involved with your son's daily routine. This may mean that you must sacrifice your own dreams and career.
In conclusion, there is really no "right" way to do things when it comes to raising male dancers. Each family has the road they must follow on their path to a good dance career for their child. There are many areas this career can take such as: performing, back stage as tech support, or teaching and coaching. Finding the path that suits your son is the key to his success and happiness.
Try to enjoy the path and…have a good dance with your son along the way.
About the Author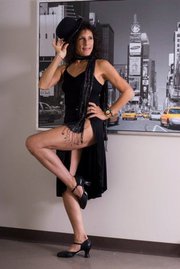 Sue Samuels (Teacher, Choreographer, Performer) has established herself as one of the staples of the performing arts community of today. With over 35 years of experience, her expertise is often sought after for mentoring and coaching purposes by professionals and aspiring artists from around the world. Her students have included numerous stage, film and tv stars including Melba Moore, Brooke Shields, and Irene Cara.

Performance and choreographic credits include lead dancer and assistant choreographer in such shows as Got Tu Go Disco at the Minskoff Theater on Broadway, The Johnny Hallyday Show in Paris, The Brazil Export Show in Rio de Janeiro to name a few. Televised credits include "All My Children," "Jerry Lewis Telethon," "Contemporary Women," "the Arthritis Telethon with Melba Moore," "Zoom," and numerous commercials and industrials for Dr. Pepper, 7 Up, Wheat Thins, Head & Shoulders, Adidas, Glaxo, Members Only among others.

Sue Samuels was the co-founder/owner of Jo Jo's Dance Factory in New York City for ten years. Ms. Samuels was also the director of the Jazz Department and founded the Jazz program for Children at the Ft. Lauderdale Ballet in Florida, and ran her own Children's program in Boca Raton for five years. Ms. Samuels was commissioned to teach at New York University in the Cap 21 program with theater majors, as well as Olympic Gymnastic Instructors in Tokyo, Japan. Other teaching credits include The Broward Civic Ballet., Frank Hatchett's Professional Childrens Program, Dance Masters Association, and The Dance Company of Haiti. She continues to travel around the world for master classes often held for teachers & Instructors. In turn, groups come to study her unique Jazz Style. She has been on teaching faculty at Broadway Dance Center since 1986.

The blending of jazz dance with her classical ballet training makes her style unique. This classical jazz style emphasizes strong and proper body alignment and clean technique by teaching a jazz barre warm-up. She accompanies the floor exercises on Conga Drum. Her choreography features the dynamics of musicality and focuses on creating an overall visual picture. Ms. Samuels training began with the Broward Civic Ballet in Florida where she performed with the company for six years and became the first soloist. She also studied in New York with the distinguished Madame Swoboda of the Ballet Russe de Monte Carlo. Her jazz training includes JoJo Smith, Frank Hatchett and Michael Shawn, as well as tap with Judy Bassing, and voice with William Daniel Grey.

Sue Samuels